Tue 9 Nov 2010
A while back, my friend Ramnath forwarded me this interesting flow chart, It holds true for iPad and may apply to many of our wants [not needs].
A few people who owned iPads, [althought many would not admit], were finding their iPad had diminishing marignal utility. After a few days of use, they were not find much utility for it.
Are tablets good computing devices or just for browsing and viewing? Are tablets going to replace the netbook? Well lets wait to have more tablet options based on Android platform. In fact Android team says Android is not designed for Tablets and Android 3.0 expected by end of the year, is expected is suppose to be tablet ready.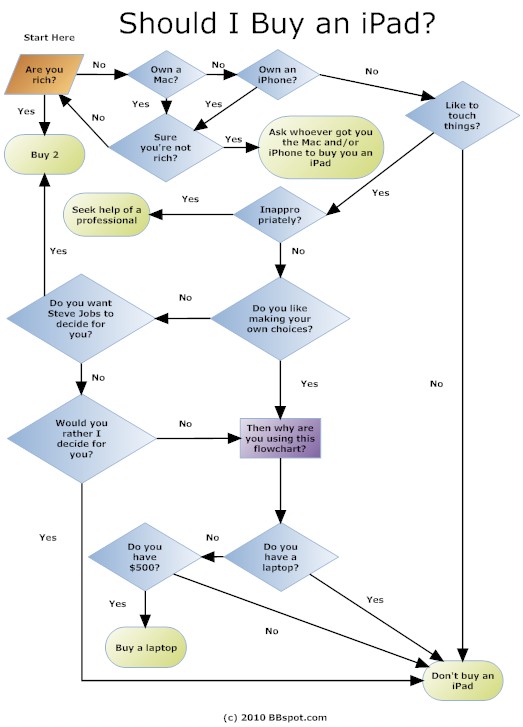 ---
No Responses to " Should I Buy an iPad? "
Comments:
Leave a Reply